Elements by the Sea Spa Menu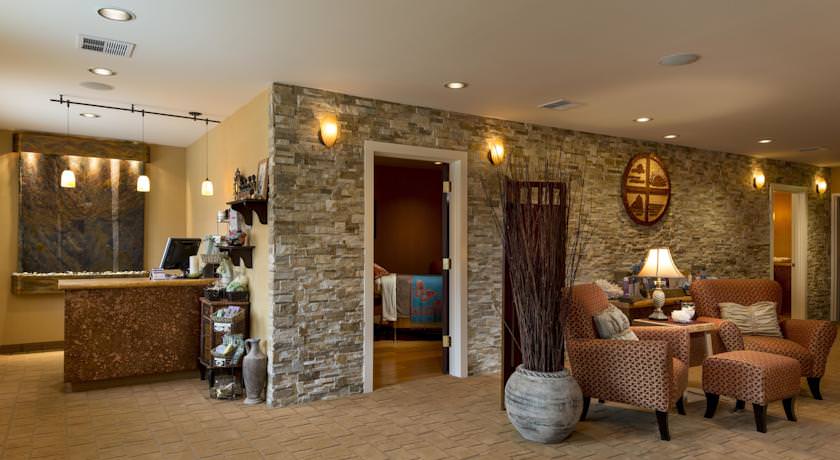 Massage, Facials, Body Wraps, Oh My!
No two bodies are alike, which is why you won't find any cookie-cutter treatments here. All of our therapies begin with massage as the key to relaxation. Here is a sampling of offerings:
Massage — Let our expert hands restore your aching body. Massages can be customized or choose from a variety of options: Couples ~ Swedish ~ Deep Tissue ~ Lomi Lomi (Hawaiin style) ~ Pre-natal ~ Custom ~ Hot Stone.
Facials – Basic, Expert, Anti-Aging/Firming & Express
Body Treatments – Body Renewal Scrub, Body Renewal Wrap, Hydrating Sugar Scrub & Hydrating Chocolate Truffle Body Wrap
Energy Work — Contemporary energy treatments, like Reiki or Cranial Sacral, balance energy to promote relaxation, healing and wellness.
Hands & Feet — Embark on a sensory journey combining massage, aromatherapy and reflexology to pamper your hands and feet. Treatments do not include traditional salon nail care.
Hydrotherapy — Treat yourself to a symphony of spa music, a rainfall of water, and soothing lights in our rare Wave Cleanse shower and steam room. This high-tech experience can be tailored for your mood.
Renewing Spa Packages
Customized spa packages can be created for the ultimate luxury experience, or chose from a variety of packages. Some of our most popular indulgences are:
Romantic Getaway — Get whisked away to experience a Coconut Sugar Scrub, delicious Chocolate Truffle Body Wrap, followed by a luxurious Wave Cleanse Shower and relaxing full-body Swedish Massage.
Body Renewal Triple Treatment – Relax and enjoy a full body scrub, followed by time in our Wave Cleanse Shower and completed with a full-body Swedish massage.
Ultimate Body Renewal — Luxuriate with a steam room footbath, dry brush exfoliation, cleansing Body Renewal Wrap, finished with a Wave Cleanse Shower and full-body Swedish Massage.
Lomi Lomi Package — Pamper yourself with a relaxing Hawaiian style massage followed by a renewing Wave Cleanse Shower.